Designing the perfect setting for a business may sometimes be a matter of creating efficient offices and meeting rooms in addition to "arrival space" to handle traffic flow and welcome visitors. Most business locations require a great deal of thought and planning to create a functional design that serves the needs of employees and the public.
In truth, however, creating a functional design for a professional client or a specialty business involves other considerations — not only a finely tuned sense of design, but overriding attention to the type of business, the needs of both clients and staff, and the overall impression that is created. Architectural trends continue to evolve, with health, safety, and environmental concerns now at the forefront of commercial architecture.
Factors That Influence Commercial Design
Function is, of course, a prime concern for any business. Commercial space must function efficiently. Local and national building codes regulate many aspects of building and design, with a focus on safety, efficiency, lighting, air quality, plumbing, heating, and air conditioning systems, fire protection, adequate ingress and egress, and the like.
The emerging direction of commercial design, particularly for businesses that interact on a personal level with clients, requires detailed attention to other topics. The recent global pandemic made it clear that future commercial buildings will be very different from those of the past. Architectural design and remodeling will place greater emphasis on the human factor, whether a building is new or scheduled for renovation.
5 Important Trends in Commercial Architecture
In the post-pandemic area, personal health and safety are major concerns. The world was dramatically altered due to business shutdowns and the need for masking and social distancing. What has emerged is a much-needed emphasis on the health and safety of both employees and customers, in addition to the development of distinctive new ways for a business to thrive and prosper.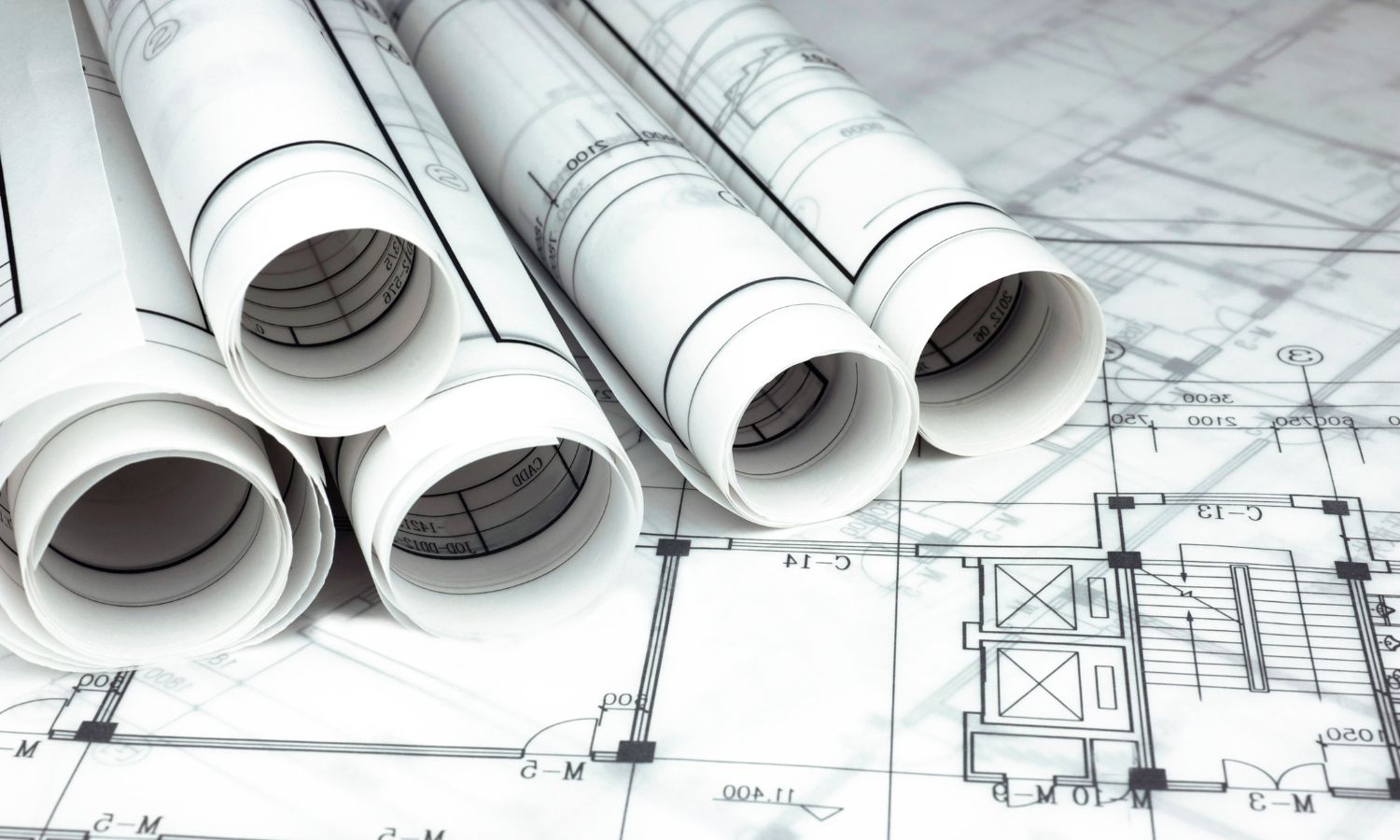 Contactless Access and Service
Interaction between service suppliers and clients has been changed forever. New and developing technologies make it possible to virtually eliminate close contact. "Touchpoints" have been minimized by the increased use of cell phones, video cameras, facial recognition software, and even credit cards that require only a tap rather than a swipe.
Not only does modern technology ensure greater human protection against germs and infection, but it also has made transactions faster and more efficient. Take medical clinics as an example. Some health providers have eliminated "waiting rooms," opting instead for a cell phone notification protocol that allows only one patient to enter the medical office at a time.
In the future, we look for innovative motion sensors to provide controlled access to examination rooms, and voice-activated screens that allow patients to speak remotely to their medical providers for specific advice. Even robotic assistance is not out of the question for the future. It may all seem the stuff of dreams today, but if robots can deliver a hot pizza to your home or office, and driverless trucks can navigate city streets, what does the future hold?
Eco-Style and Euro-Design
Eco-style refers to a newfound respect for the natural environment and a resurgence of raw, natural materials in commercial architecture. Look for less plastic and more unique design elements that will include natural wood, metals, stone, and brick for both interiors and exteriors. We also anticipate increased use of plants and green walls to improve air quality, and a better balance between heating and cooling systems and fresh air.
Another design element — call it the new minimalism — relies on form and function without undue embellishment. Related to the popular Euro style, it is sometimes termed "Updated Industrial," and may well represent the wave of the future. It indicates a return to simplicity, with clean lines, sleek materials, and soothing colors, at a time when our lives seem increasingly complicated. Renovation, repair, and reuse, both of buildings and materials, are other key concepts.
Daylighting and Sound Control
Lighting and sound baffling have become more important than ever before in commercial design. There are many new choices available to supplement natural daylight, including some lighting options that mimic the movement of the sun. Insulation and sound baffles and the choice of smart, natural materials used in non-traditional ways can mitigate loud noises and add to the ambiance and "creature comfort" of commercial workspaces.
Designers have taken the advice of behavioral psychologists and medical practitioners who insist that humans are both healthier and happier when surrounded by natural light and greenery, and in spaces where loud noises, such as mechanical hums, can be controlled.
This is as true for office buildings and commercial spaces as it is for the home, and it is a core concept of contemporary design.
Renovation and Reuse
Medical buildings, veterinary clinics, and food service businesses — including restaurants, breweries, commercial kitchens, and quick-serve food establishments — have needs and requirements that differ substantially from office buildings, retail stores, manufacturing facilities, and warehouse operations.
And yet, existing buildings of all kinds are today being "recycled" and retrofitted for other uses. This is one of the most exciting trends of modern times, and such projects can be emotionally, aesthetically, and financially rewarding. When an old mill or railroad depot in a large city, or a former boarding house or bank in a small town can be given new life and vitality for another type of business, it's a win-win situation.
But the truth is that whatever the business, it's people who need to be the center of attention and concern in architectural design. Functionality is vital, and the human element should be top-of-mind when designing a commercial space.
Design Your Business the Right Way with Help from HDA Architects
As a full-service architecture firm specializing in veterinary and medical-dental architecture as well as food-service, multi-family, and brewery design, we are dedicated to "creating better lives" for our clients. Active in the South Atlantic region since 1998, we look forward to the future and find these trending concepts immensely exciting. We invite you to get in touch to learn more about us and what we can do for you.