Are you looking for the best veterinary architects to help you renovate and upgrade your existing veterinary clinic? If you are, you'd probably like to know what to consider when remodeling your clinic and what to look for in a good architecture company. The truth is that you can remodel everything inside and outside your clinic in order to improve patient services, aesthetics, and comfort. Let's take a look at the most common things to consider when remodeling your veterinary clinic.
Take Time to Determine What You Need
Before hiring the services of a veterinary & medical architect, take time to think about what you need to make your clinic more owner and patient-friendly as well as economical and environmentally friendly while remaining functional for you and your staff.
You can start by creating a list of items that bother you about your current veterinary clinic's layout, lighting, plumbing, space organization and heating, and cooling. Then, ask your staff to list some items they'd like to see improved. You can even ask a few questions, including:
Is there any area of the clinic that is excessively hot or cold?
Are there areas of the clinic where I need more lighting?
Do we have enough examination rooms?
Are the lobby and waiting areas comfortable for owners and pets?
Are any of the areas excessively noisy?
Is the layout of the clinic functional?
Do we need new technology, and what types of technology do we need?
Do we want to incorporate green or energy-saving features?
Upgrade Your Signage
Are your exterior and interior signs outdated, faded, or hard to read? Consider updating all your exterior signage to make your clinic easier to find. Then, update and upgrade all your interior signage for readability and interest. For example, if you have separate dog and cat waiting areas, make sure the words on the sign are large and easy to read and include images of dogs and cats.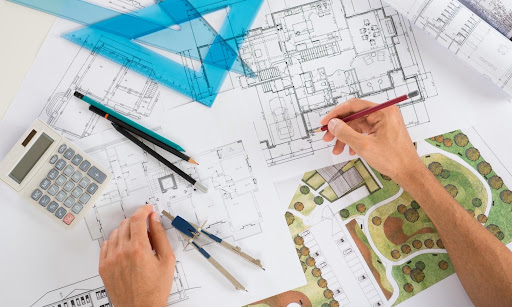 Upgrade and Renovate Your Exterior
Along with your signage, the exterior of your veterinary clinic is what draws people in and helps in creating a positive first impression. If your clinic still looks like it was built in the 1980s or 90s, it's time to consider renovating the exterior for a cleaner look and feel. During this process, you can add windows, update the facing, add or subtract doors and upgrade any pet play and exercise areas. You could even add some outdoor seating.
Objectively Analyze Your Reception and Waiting Areas
To examine this area objectively, start by walking through your veterinary clinic's front door. How welcoming is your reception area? Is there plenty of space? Does it feel cluttered or confusing? Do pet parents know where to go upon entering? Is it well-lit? Do you want to separate the waiting areas for cats and dogs?
Your veterinary clinic's reception and waiting areas set the tone for your clinic. A well-lit space that is well-organized can help pet parents and pets feel relaxed. To make it easier to navigate your clinic, you could also create a greeter or welcome center near the front door and staff it with someone whose sole duty is to answer phones and greet and check in patients. This allows the reception area to focus on patient care.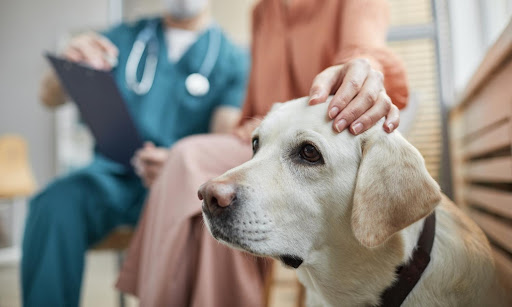 Upgrade, Update, and Expand Your Veterinary Clinic Layout
Walk through the examination, diagnostic, surgery, and patient recovery areas. What do you think of the workflow? Does it make sense? Are rooms out of order? Do some hallways become congested while others are barely used?
Remodeling your clinic with the help of veterinarian architects allows you to improve your workflow by redesigning the floor plan. You can change the uses of some rooms and add more rooms during the design process in order to make examining and treating your patients easier and faster. You can also add soundproofing materials between areas to decrease the sounds of barking, meowing, and chirping from your patients, which creates a more relaxing environment for everyone.
Upgrade Your Technology
When considering upgrading your technology, start with your diagnostic, examination, and surgical equipment, but don't stop there. Also remember to upgrade your computers, tablets, and laptops as well as your software, and think about going paperless.
Allow your host or greeter to check in patients using a digital tablet, and allow your patients to check themselves in prior to their appointments and make medical documents, including billing available via online patient accounts. You could even consider going virtual with video appointments.
Lean Green With Your Remodel
When you remodel your veterinary clinic, you can incorporate green features and energy-saving appliances and fixtures. Choose equipment and electronics that are Energy Star Rated. Update your HVAC system and choose SMART thermostats for improved comfort control and lower heating and cooling costs. If you're updating your flooring and other finishes, you can opt to use reclaimed flooring and finishes or use finishes that contain recycled materials.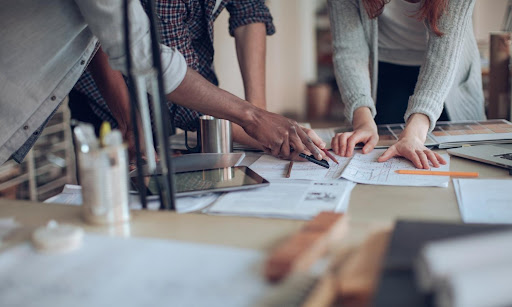 Work With an Architecture Company Who Has Experience and Will Listen to You
When redesigning, upgrading, and renovating your veterinary clinic, look beyond general commercial architects. While commercial architects know buildings, they may not have the direct experience you need in order to make your veterinary clinic more sustainable, environmentally friendly, safer, and more convenient and relaxing for your pet parents and patients. Additionally, a veterinary architect understands the importance of proper phasing of the project so the hospital can stay open throughout the renovation process.
HDA Architects is a veterinary & medical architect company that has been incorporating fear-free elements and practices into your hospital for decades. Since 1998, we've helped many veterinary clinics and hospitals upgrade and improve their building designs, and we can help you redesign your veterinary clinic.
To learn more about our veterinary & medical architect services in the South Atlantic Region, give us a call at 706-531-9998 or use our convenient contact form.